PNSW Club Forum (online 5 Sep) and AGM (online 22 Sep)
A message from Peter Tate, PNSW CEO on 1 Sep:
Hello Clubs,
I've received a handful of registrations for the PNSW AGM to be conducted online Thursday 22nd September. We need eight more handfuls to secure a quorum. Registration for the AGM is essential. The good news is Richard Barnes will be sharing his Blue Moon story after the formalities are complete (that doesn't mean you can deliberately log in late). Another reminder in coming weeks.
In the meantime...
This coming Monday evening 5th September is our next PNSW Club Forum. Three topics...
1. Proposed amendments to the PNSW Constitution - background paper is attached. We will be voting only at the AGM, so this Forum is the only opportunity for open discussion on the proposed changes.
2. Bron Powell and the PNSW Environment Committee will update Clubs and Paddlesports on the Environment Guidelines and projects such as SUPtember.
3. $50M in facility funding is available throughout NSW for "Places to Swim & Paddle". Simon Wilkes, President of River Canoe Club, will share how his club secured $300,000 (yes you read that correctly - $300K). Your club could too. Don't miss this Forum.
(Please contact LCRK Committee if you'd like the link to the 5 Sep online Forum. RSVP details for the AGM are at the link above)
Sella River Race - Spain - Aug 2022
by Bruno Colos Every year, on the first Saturday in August, canoeists from all over the world come to Asturias, Spain to take part in the Sella River race. More than one thousand kayaks, skies and canoes battle it out to be first home over the 20-kilometre course on the Sella River, which runs from the village of Arriondas to the finish line in Ribadesella. On the shore, thousands of spectators enjoy themselves, shouting and encouraging the participants.
That day, first thing in the morning, the river train sets out from Oviedo and Ribadesella packed with people to see the start. At 11 o'clock, while the canoeists get ready on the river, colourful crowds of people in fancy dress make their way through the streets of Arriondas to watch the race, either on foot or on board all kinds of strange vehicles. At 12, the traditional verses to mark the start are read out and the competition is officially underway, with a stampede of canoes towards the river and the excited shouts of the spectators. On the way, the river train and the unusual motor cavalcade accompany the competitors in a joyful atmosphere.
Once at the finish line, the party transfers to the Campos de Ova, where trophies are awarded to the winners in each category and there is a huge picnic. There is food, cider, song, dance… When night comes the fun continues in Ribadesella until the early hours, with its terrace bars and open-air parties.
This sporting event has been held since 1930. It is full of music and colour, and has become one of the most important dates on the international canoeing calendar.
The oldest canoeing competition on the international calendar, the Descent of the Sella in Spain, once again attracted huge crowds, and more than 1000 participants from around the world.
It was the 84th edition of this incredibly popular race, and this year 1283 canoeists from 16 countries took to the water. It was estimated more than 200,000 spectators lined the banks of the Sella
One of our members Bruno Colos took on this challenge last weekend with an amazing result. His words after the race "I was so grateful to have participated in the Sella in this 84th edition!!
As a kid always wanted to participate in this magnificent and competitive event!! What a honour it is to be surrounded by so many talents canoeist, athletes of the highest level and with great preparation, without a doubt an experience I've always dreamed of and today I was able to get.
I highly recommend to everyone to do Sella at least once!!
It was a great race and pure excitement before, during and after the race!! So happy I had the opportunity to do it.
Though, very tough!! I had to run for 600m with 22kg boat (Plastic Surfski Nelo 510 ) to the shore because there were many boats in line and everyone started at the same time.
I was fighting for the 4th position in SS1 with Spanish boys, but suddenly I got dizzy in the last 6km to go and had to stop, recover then keep going. Was an incredible experience. Overall I came 9th, not bad for first Sella.
I hope some you might get inspired and do it next year."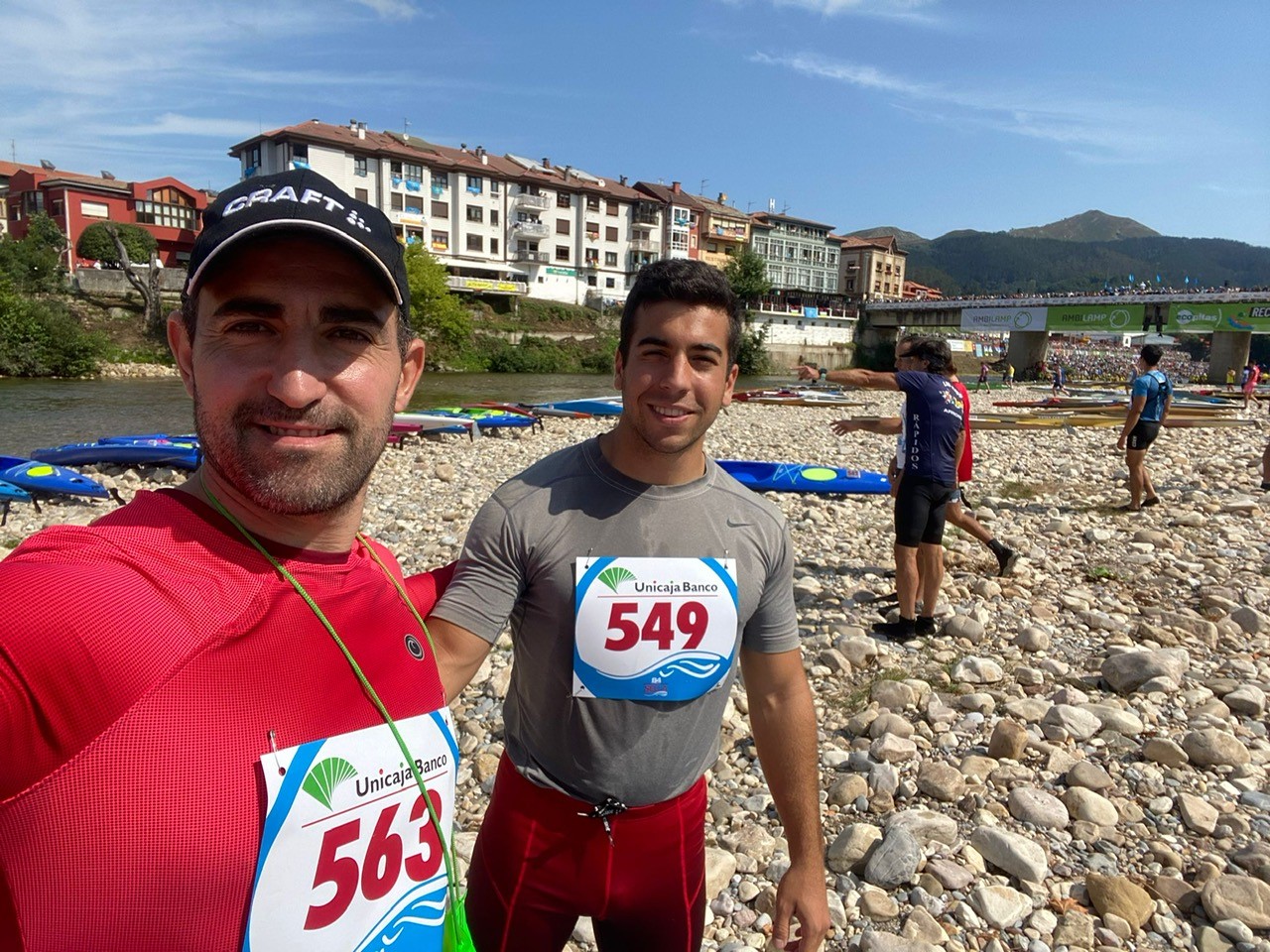 Clean Up Australia Day - 13 Mar 2022
by Caroline Hempel
* CUAD Flickr Pix
This year "Clean-Up Australia Day" took on another dimension and meaning after the floods hit NSW. A substantial raise in water level and drifting rubbish prompted us to cancel the original event a week earlier, on the 6th Mach, with significant rain still falling on that Sunday morning. Lucky we did as the actual flood hit Sydney a few days after. Hence on the 13th of March we had an even more rewarding "Clean-Up Lane Cove River"- Day.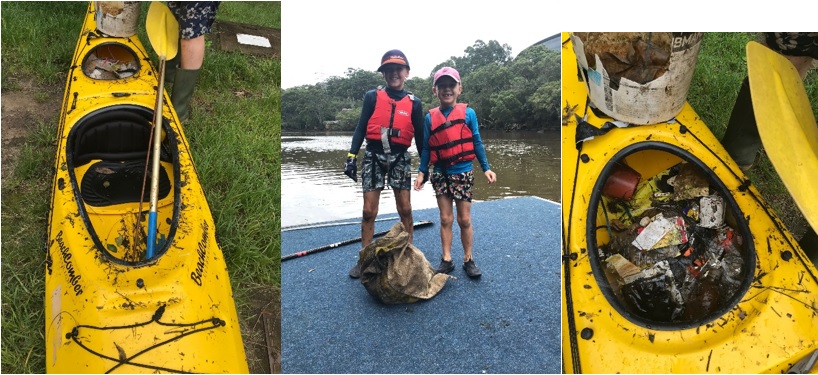 Our members were extremely supportive. A crew of 20 people (from which were 5 land rats and 15 water rats) managed to clean up a significant part of our beloved river from Fullers Bridge to Sugarloaf Point. Thanks to the great sacrifice of individual participants and our club we had a fleet of mostly plastic kayaks but also a ski, a TK2 and 2 big canoes. All boats and folks were covered in serious mud afterwards, required extensive cleaning but everyone secretly or obviously enjoyed it.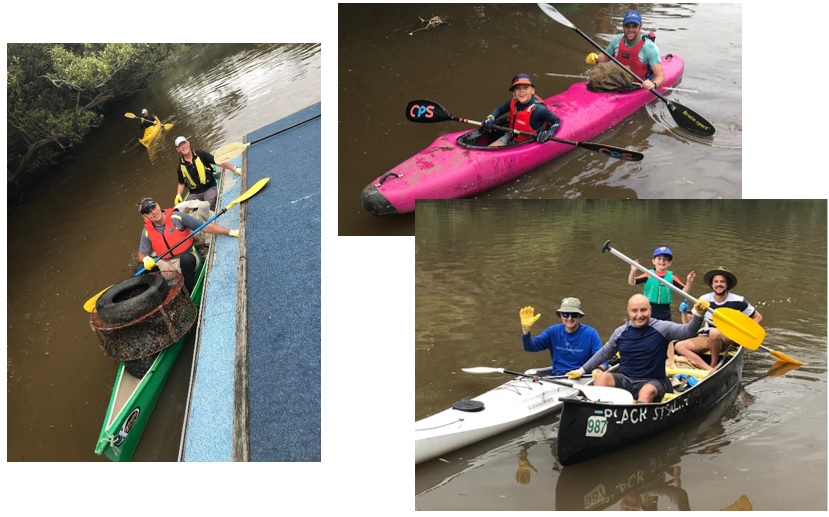 The event started at 9am, crews were set to their allocated section of the river and were supported by the 2 canoes which were placed on both distant ends of the covered area.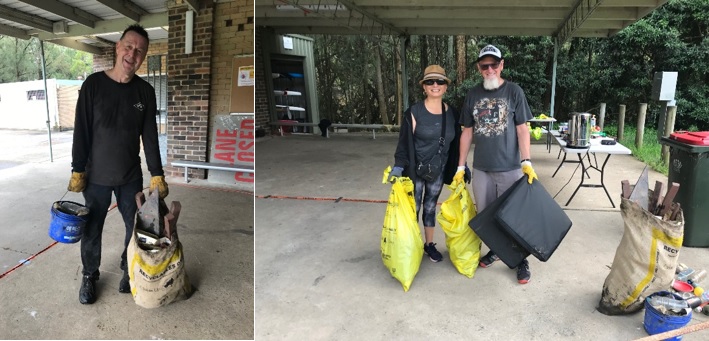 Our land crew didn't have any easier job walking on soggy ground and picking up more mud covered rubbish.
 

"Clean-up Australia Day" organisers provided all equipment including gloves, bags, paperwork and a scale so we were able to do the stats afterwards. A total of 135 kg of rubbish was collected by 12 pm! A major shout-out to everyone! The type of rubbish that was found leaves room for great stories (can't wait to hear yours). I was considering a Tennis court nearby, a casualty lawn mower, a Lane Cover River mud crab business (our newest local health food business)? Amongst other things there were milk crates, a garden rake, buckets, fishing lines, and all kinds of plastics. Unfortunately no hundred dollar bill this year!
 

Not to forget to mention that Mike Thom took on a serious job cleaning Wirong boat ramp from a thick layer of toxic mud with his portable pressure cleaner and hopefully with PPE.

Afterward the clean-up everyone, but one, was rewarded with hot or cold drinks and homemade pumpkin muffins. The kids evidently had a good sugar hit and enjoyed each other's company.
  

Some extra keen members kept working weighting and packing up the rubbish for council clean-up.
Thank you to all participants (see list below), also PaddleNSW, "Clean-up Autralia.org.au" and Willoughby Council, for a successful event. There's definitely more rubbish out there so I encourage every paddler to continue to pick up pieces of plastic on land or on the water. List of attendees: John D., Laura and Jeff H., Matt S., Duncan J., Andrew P., Jeff T. Jeff C., Richard+ Tom+ Matthew A., Chris J., Craig+ Franky (alias Dinosaur) H., Wade R., Craig S., Mike T., Rodrigo M., Don Johnstone, Richard Y., Anjie L., Dave H., Caroline H. (event coordinator and author of this report)