At LCRK much of the attention is on the Wednesday Night Time Trial, the Marathon Series and the Haweksbury Classic. However, some may not realise that LCRK regularly has a strong showing at sprint events like the Sprint Series and the State Championships. The usual comment from first timers is "I had no idea it would be so much fun!".
What is Canoe Sprint?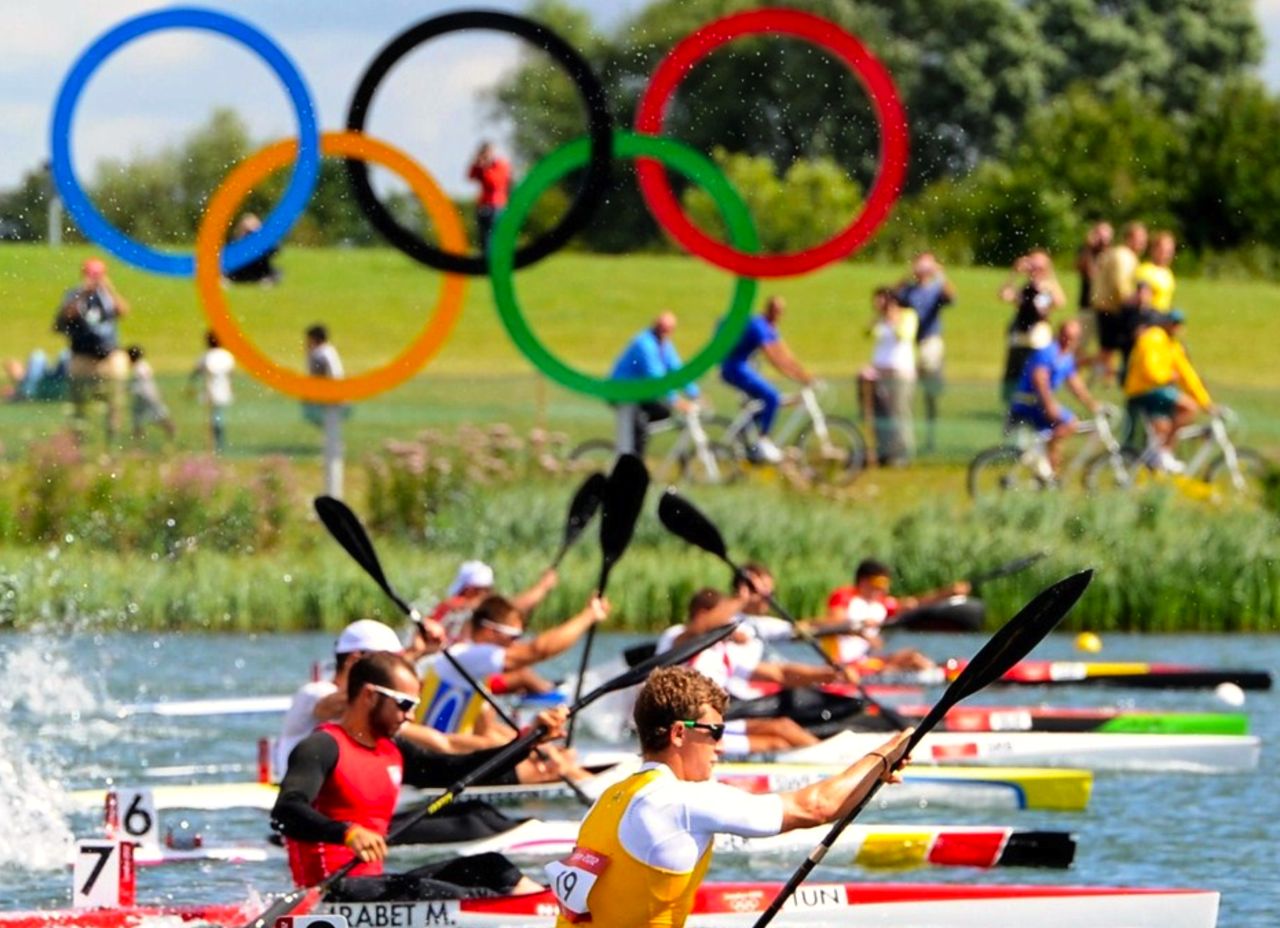 Previously called Flatwater, Canoe Sprint has been a competition sport in the Summer Olympic Games since the 1936 Games in Berlin. Since then Australian sprint paddlers have won 18 Olympic medals. Some might say sprint is the purest form of paddling. Tippy, lightweight boats designed with little consideration for anything but straight line speed. Races are on a straight course, in lanes and usually over 200m, 500m and 1000m. Top paddlers hit speeds over 20km/h.
Whilst the HCC is indeed challenging, no paddler is complete until they have enjoyed the pain of the 1000m sprint! Not only that, sprinting is a great way to improve some of the technical aspects of your paddling applicable to marathon races, namely race starts, short burst acceleration and power work, essential skills for getting and maintaining that all important wash-ride.

The Boats
The ICF sets several criteria for "K" boats but length and weight are the key ones. In 2000, after the Olympic Games in Sydney, the ICF withdrew width restrictions on all boats, spurring a flurry of innovations in boat designs. Narrow and wide boats can qualify.
K1 - Must be less than 520cm long and must weight more than 12kg
K2 - Must be less than 650cm and must weight more than18kg
K4 - Must be less than 1100cm and must weight more than 30kg
Full details in the ICF rules.
Note: You don't need one of these boats to have a go. The PaddleNSW Sprint Series allows you to use whatever boat you want - See below to learn more.
How can I get into sprint?
First thing to do is come and watch or volunteer at an event such as the PaddleNSW Sprint Series or NSW State Championships. It's also important to have a go in a K1. Stability will be an issue for some and it may take some time to feel comfortable in a full blown ICF racing boat. It's been said that it takes a tenth of your age to get it! Fortuantely more stable beginner and intermediate boats are available.
What events are there?
PaddleNSW helps out for people wanting to have a go at sprinting.
Follow PaddleNSW sprint on Facebook
The best place to start is the PaddleNSW Sprint Series.
Once you're comfortable there is the PaddleNSW State Championships.
For more experienced paddlers there is the Australian Canoeing Grand Prix series and the National Championships.
How does the PaddleNSW Sprint Series differ from other National and International Sprint Regattas?
The PNSW Sprint Series groups competitors into races with others of similar ability. You don't have to paddle a tippy K1/K2 sprint boat to be able to compete. All you need to do is estimate your time to paddle 1000m and nominate this on your entry. If you know your times over shorter distances, all the better, but it is not crucial.
Based on the times provided, competitors are placed into similarly timed heats, so you will be racing people of your own speed and ability, no matter what boat you paddle. K1s, ocean skis, racing sea kayaks like the Sonic or Flash are all perfectly acceptable even a K4. The point here is it gives you a chance to race your current boat over an Olympic course and develop all the skills sprinting entails.
Sprint Calendar
Venue
SIRC - The Sydney International Regatta Centre is Sydney's paddling and rowing Olympic Venue. A truly world class facility and a wonderful experience to paddle there. Map
Links


Looking down the SIRC Competition Lake from the finish line. Control tower and starter's huts on the left.