This is the series of paddles organised by the PaddleNSW Open Water Committee on various open waters in the harbours and bays of Sydney. There are 6 events in the 2018 Harbour Series. The series races are spread evenly over the months from January to August. Here is the official website.
Here are the dates for the 2018 Harbour Series:
2018 Harbour Series
#1 26 Jan - Cockatoo Cup - Drummoyne
#2 3 Mar - Pittwater Challenge - Bayview/Pittwater
#3 24 Mar - Tingira Cup
#4 5 May - Dolls Point Classic
#5 2 Jun - Scotland Island Showdown
#6 7 Jul - Spit to the Zoo (@ MHYC)
#7 11 Aug - Juniors and Doubles
Round #6 Spit to the Zoo -Sat 7 Jul 2018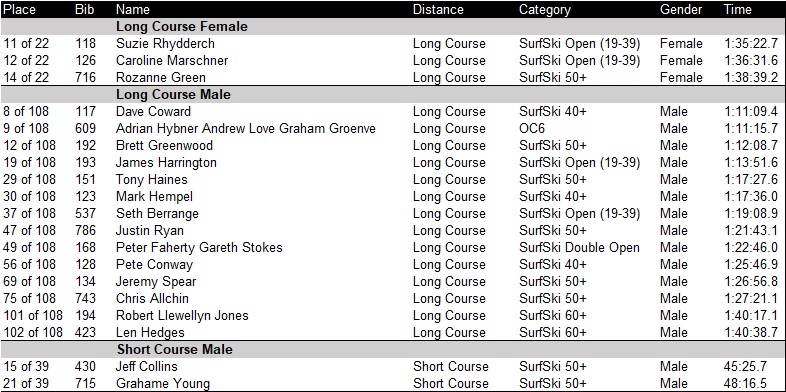 Above: Race results for those spotted with a LCRK link...
Round #5 Scotland Island Showdown -Sat 2 Jun 2018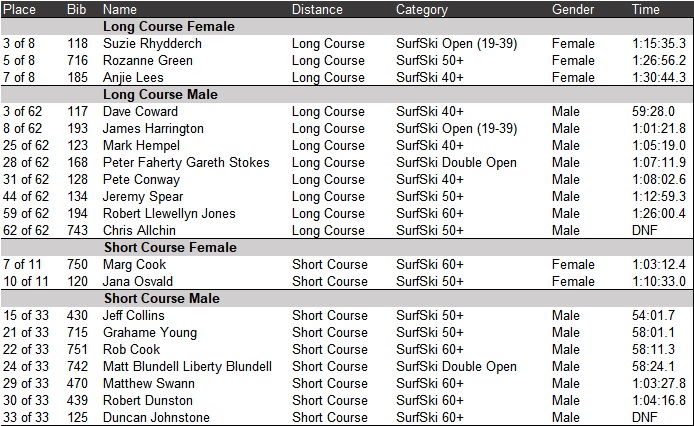 Above: Race results for those spotted with a LCRK link...
Location: Rowland Reserve, Pittwater Road Bayview.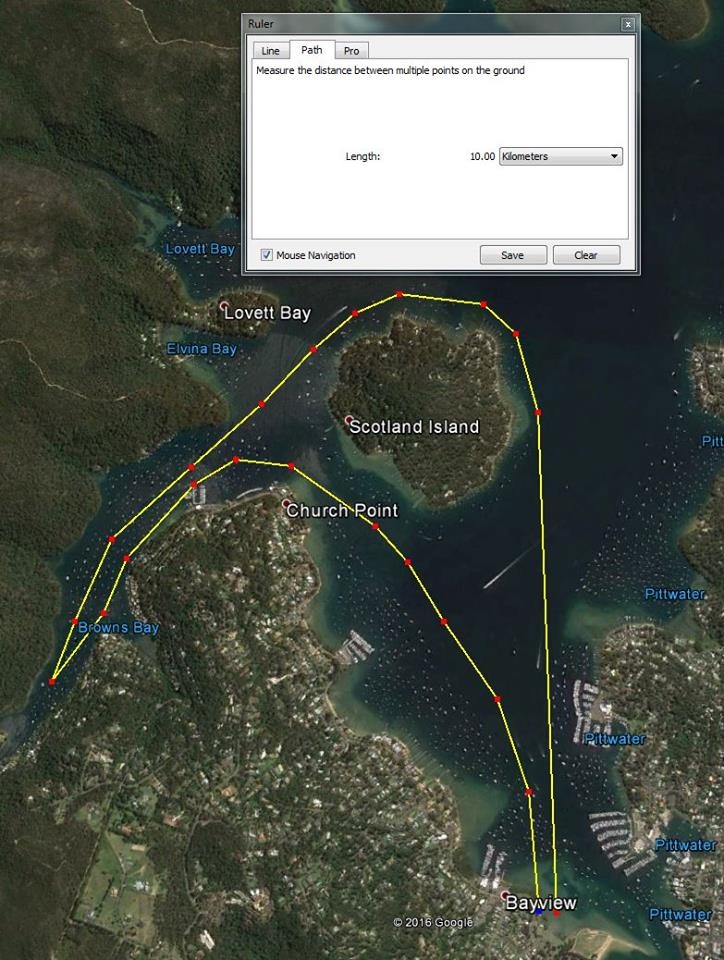 Round #4 Dolls Point -Sat 5 May 2018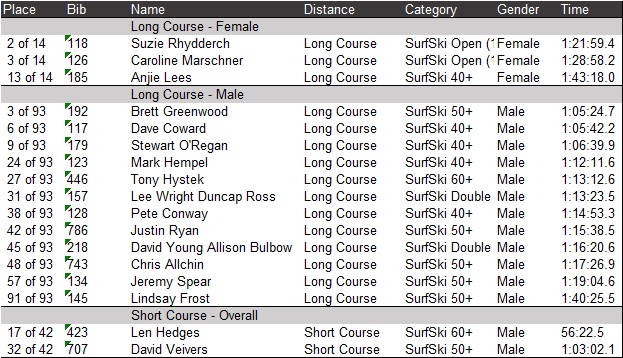 Above: Race results for those spotted with a LCRK link...
Round #3 Tingira Cup -Sat 24 Mar 2018
Welcome to The Tingira Cup, race three of the 2018 PNSW Harbour Series, hosted by Shark Island Paddlers.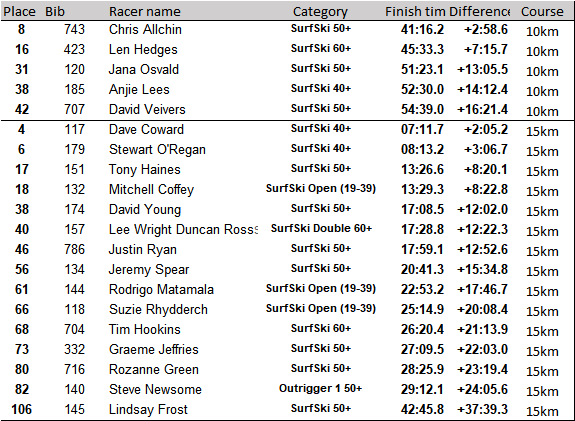 Above: Race results for those spotted with a LCRK link...
Round #2 Pittwater Cup -Sat 3 Mar 2018
Race report welcome - any volunteers?
Bridge to Beach -Sun 25 Feb 2018
In a field of athletes where the world surfski champion came second, our Dave Coward came outright seventh in a time of 48 minutes 45 seconds in the Bridge to Beach Ocean race held last Sunday 25th Feb. Well done Dave! Mackenzie Hynard won, beating Cory Hill into second for the first time in a major event. There were 314 finishers and 333 entries.
Representatives of LCRK on the day were:
9th: Glen Orchard paddling with Jason Cunningham 49:10 in a double ski 13th:Stewie O'Regan 49:43 Also a big result in a huge field 17th: Cam Cox 51.07, coming 6th in the Open Men's surfski! 39th: Mark Hempel 53:12 That was 11th in the Men's surfski 40+in a field of 58 61th Lee Wright in a double ski with Duncan Ross in a time of 55:35 82nd: Justin Ryan 57.48 95th: Suzie Rhydderch 59:17 our best woman and 5th in the Surfski Open Female 103rd: Chris Allchin 1:00:06 104th: Rodrigo Matamala 1:00:23 114th: Jezza Spear 1:01:16 118th: Tim Hookins 1:01:38 148th: Tom Simmat 1.03:38. First place in the sea kayaks 165th: Liberty and Matt Blundell 1:05:17 Dad and daughter paddling as Team Prokayaks. 185th Rozanne Green in a time of 1:06:48 which was 3rd in the women's 50+ in a filed of 12 190th: Len Hedges 1:07.14 262nd: Jana Osvald 1:17:56 Well done Jana for doing it and coming in quicker than 51 others! DNF: James Pralija, doing it for the first time, we are sure he'll do it again!
Round #1 Cockatoo Cup - Fri 26 Jan 2018
The event runs from Salton Reserve, St George's Crescent, Drummoyne (near Birkenhead Point) with various length courses available around (almost) Cockatoo Island, Spectacle Island, Schnapper Island and back under Iron Cove Bridge to Rodd Island in (slightly) open water.
There's a REPORT coming - just have to find someone to write it! Volunteers?? Results for LCRK associated paddlers are shown below (or see link above for the full results).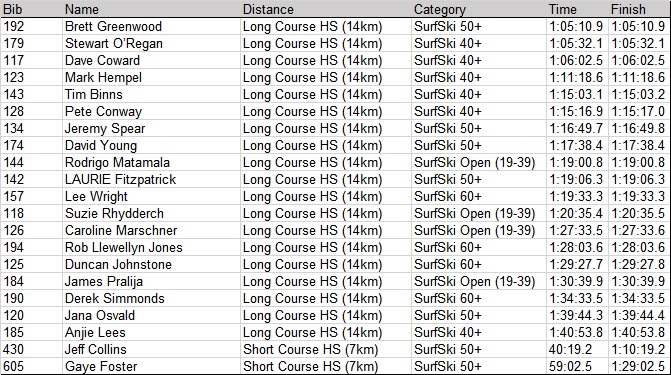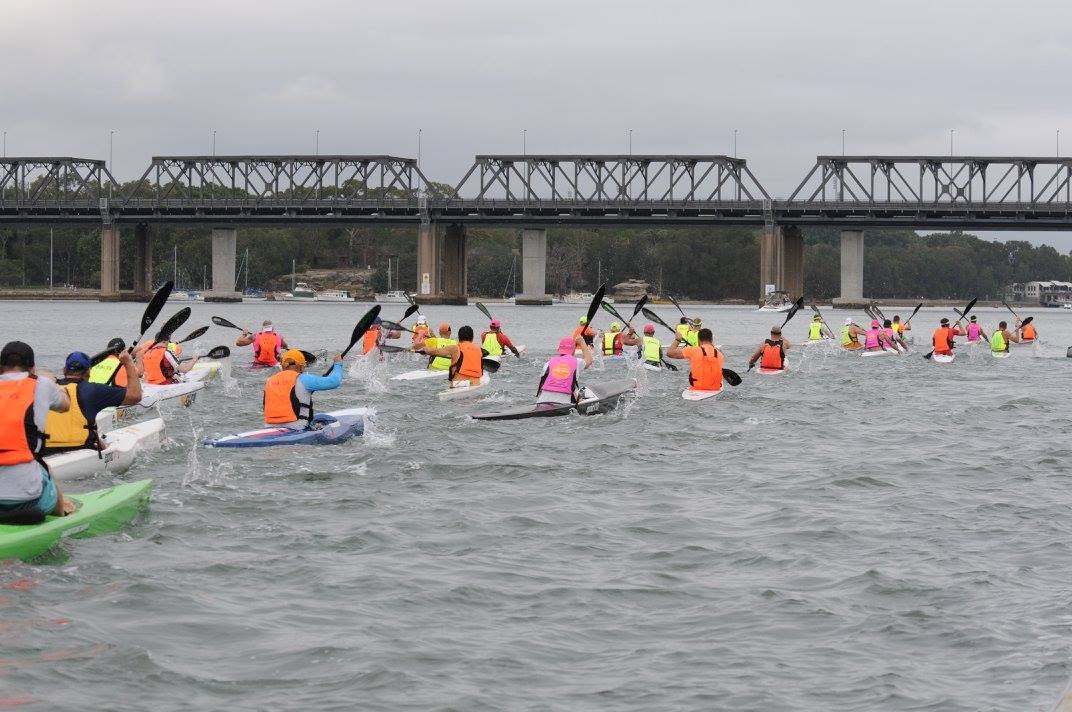 Above: Back to the Iron Cove Bridge (Photo: Cockatoo Cup)