This is the series of paddles organised by the PaddleNSW Open Water Committee on various open waters in the harbours and bays of Sydney. There are 6 events in the 2018 Harbour Series. The series races are spread evenly over the months from January to August. Here is the official website.
Here are the dates for the 2018 Harbour Series:
2018 Harbour Series
#1 26 Jan - Cockatoo Cup - Drummoyne
#2 3 Mar - Pittwater Challenge - Bayview/Pittwater
#3 24 Mar - Tingira Cup
#4 5 May - Dolls Point Classic
#5 2 Jun - Scotland Island Showdown
#6 7 Jul - Spit to the Zoo (@ MHYC)
#7 11 Aug - Juniors and Doubles
Pittwater Cup -Sat 3 Mar 2018
Race Start is at 8:30am. Race Briefing is at 8:15am
Cockatoo Cup - Fri 26 Jan 2018
The event runs from Salton Reserve, St George's Crescent, Drummoyne (near Birkenhead Point) with various length courses available around (almost) Cockatoo Island, Spectacle Island, Schnapper Island and back under Iron Cove Bridge to Rodd Island in (slightly) open water.
There's a REPORT coming - just have to find someone to write it! Volunteers?? Results for LCRK associated paddlers are shown below (or see link above for the full results).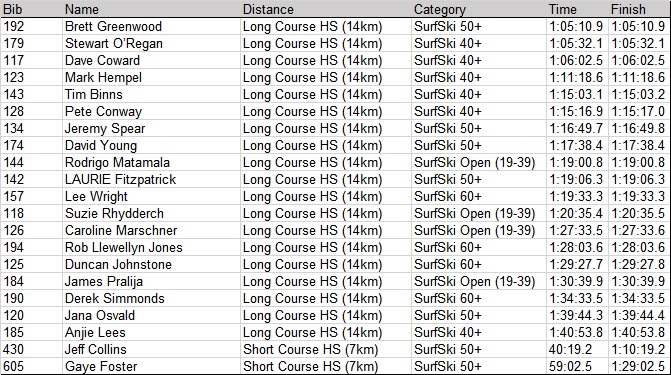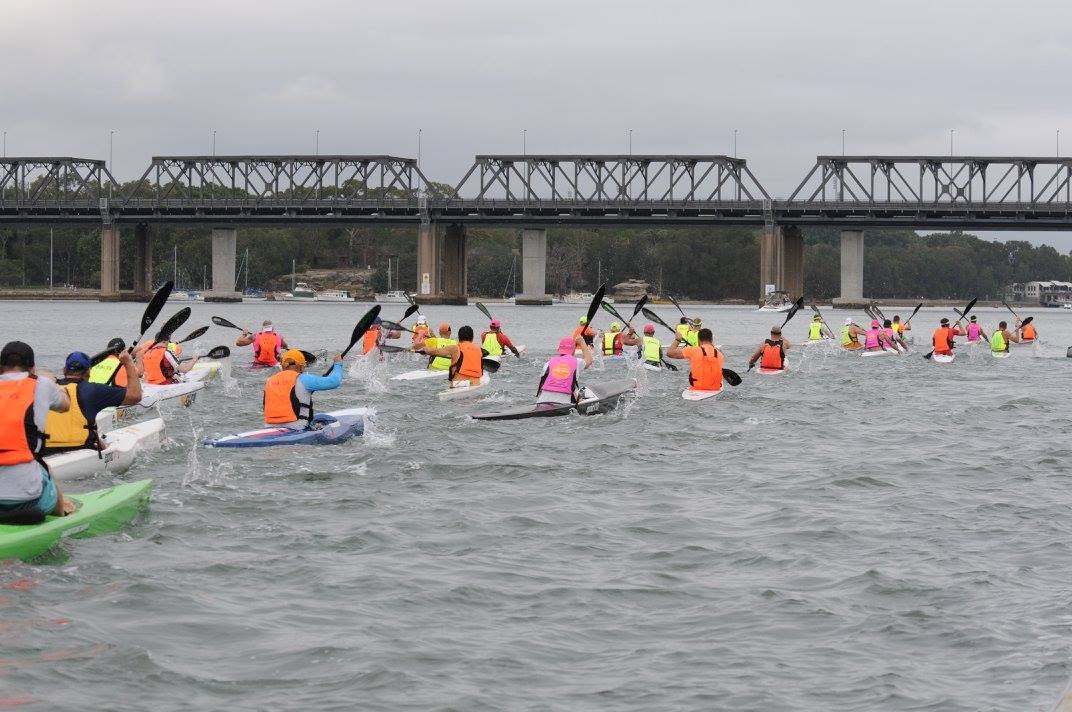 Above: Back to the Iron Cove Bridge (Photo: Cockatoo Cup)