LANE COVE RIVER KAYAKERS
Pontoon Problem...
An East Coast 'Low' over the weekend of 8-9 Feb 2020 caused the pontoon to pop off one its piles. The 12 Feb TT was cancelled while damage was assessed.

The pontoon has resumed normal horizontal position, the 3 pontoon sections were initially no longer connected at the outer pile - this being remedied for the time being with chain. The arrangement has been satisfactorily weathering the tides since.
Update 11 Feb: Just wrapping up a committee meeting where we have agreed not to run the 12 Feb time trial. The damage to the pontoon from last weekend's storm is extensive and we are waiting council's assessment. In the mean time we are looking at what options we have for future time trials and for our marathon series race on 5 April should the pontoon be out of order for a period of time.
Update 14 Feb Council is happy for LCRK to organise contractors and scope out the repairs. Temporary repairs seem to be satisfactory for use, and we're hoping to have a TT as scheduled on Wed 19 Feb with paddlers exercising all due care getting on and off the pontoon. We will confirm via a Mailchimp
Update 15 Feb: Yes - we're having a Time Trial from the pontoon on Wed 19 Feb (and a BBQ afterwards). Please be extra careful getting on and off the pontoon - and maybe get on the water early to avoid crowding.
Lane Cove River Kayakers is a racing and fitness paddling club based at Rotary Athletics Field, Lane Cove North, Sydney. We meet every Wednesday evening throughout the year setting out from 6.25pm for a 12km, 9km or 6km time trial on tranquil Lane Cove River.
We have a strong membership base (over 130) with a broad range of ages and a reputation of being a relaxed and friendly club. While competitive on the water we are at all times very supportive of one another.
LCRK has established itself as one of the most active marathon paddling clubs in NSW with high levels of participation in events such as the: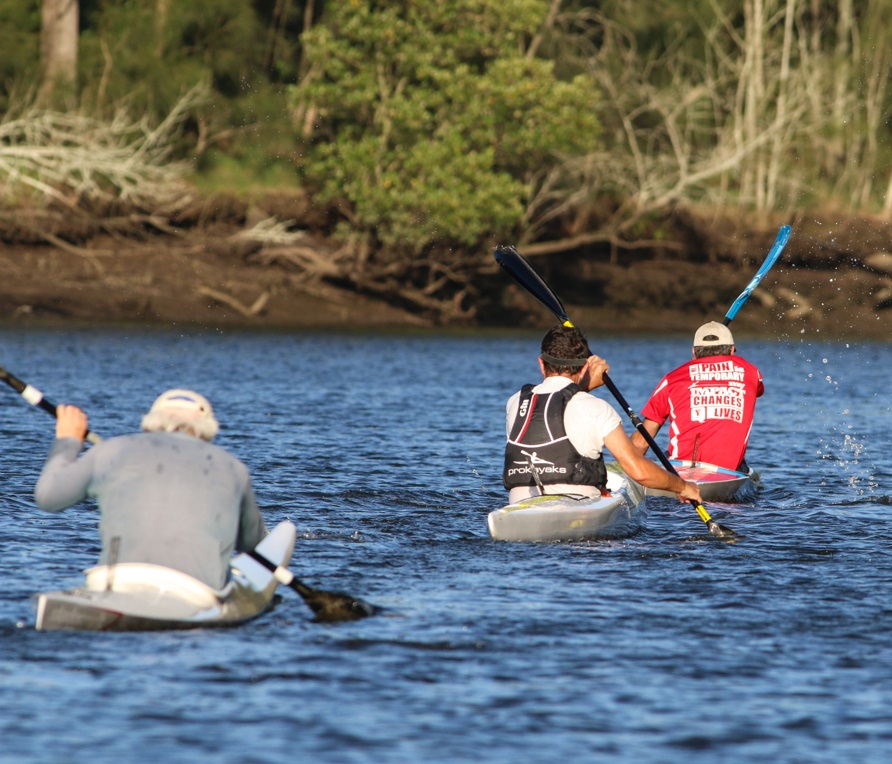 Amongst its many achievements the club is a regular winner of the Hawkesbury Canoe Classic's Commonwealth Bank Cup, with members holding several class records.
Members also participate in harbour racing and sprint events and internationally in endurance races such as the Yukon River Quest (Canada) and the Fish River Marathon (South Africa) and in associated sports like multi-sport and adventure racing.