LANE COVE RIVER KAYAKERS
Lane Cove River Kayakers is a racing and fitness paddling club based at Rotary Athletics Field, Lane Cove North, Sydney. We meet every Wednesday evening throughout the year setting out from 6.25pm for a 12km, 9km or 6km time trial on tranquil Lane Cove River.
LCRK Membership to 30 Jun 2018 discounted from 1 Jan
for membership information
Visitors and new members are welcome.
Marathon Series #5 - Lane Cove - Sun 22 April 2018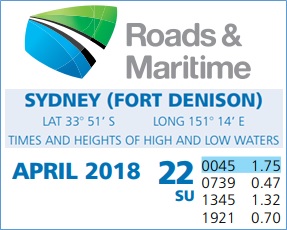 Above: RMS tides
Paddle NSW's Marathon Series #5 is being hosted by Lane Cove River Kayakers on Sun 22 April 2018. Entries are not yet open - but see below for links and general info on the location.

Above: LCRK Marathon - bottom turn
After parking your car – please transfer your boat straight to the marked area for your division in the staging area.
Each Division has an allocated staging area – please use the correct staging area for your Division
Register &/or collect your number per normal.
Race briefing will be provided at around 10:00am
After the briefing, each Division will be staged to the pontoon in start order for launching. This is being done to minimise the risk of bottlenecks and associated frustrations. Please be ready to launch when your division is called.
Division 7 will start at 10:45am, Division 1 at 11:00am and each subsequent Division at approximately 1-2 minute intervals thereafter.
Division 1 through Division 7 will complete two laps of the 10km course.
Division 8 will complete 1 lap of the 10km course, then one lap of the 5km course
Division 9,10,11,12 will complete 1 lap of the 10km course and Division 13 one lap of the 5km course.
BBQ, food and drinks will be on sale throughout the event
Safety boats will be deployed across the course including 4 powered boats and 1 double kayak. LCRK volunteers will be in attendance to assist throughout the event.
A life jacket is mandatory and footwear is recommended for all paddlers. There is no decision on portage as yet. We look forward to seeing you there.
We have a strong membership base (over 120) with a broad range of ages and a reputation of being a relaxed and friendly club. While competitive on the water we are at all times very supportive of one another.
LCRK has established itself as one of the most active marathon paddling clubs in NSW with high levels of participation in events such as the: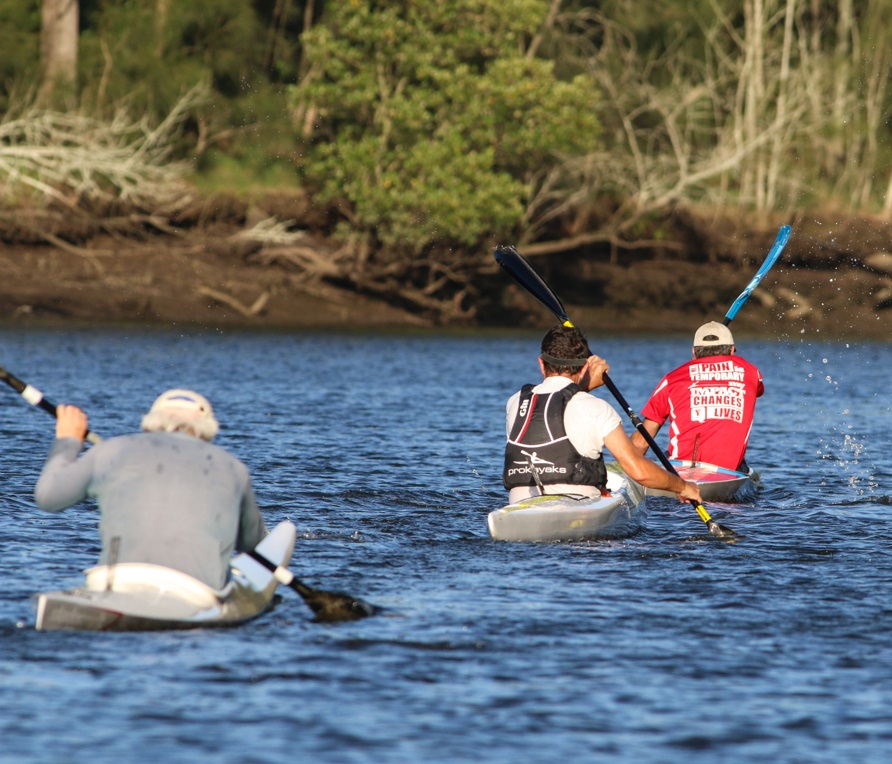 Amongst its many achievements the club is a regular winner of the Hawkesbury Canoe Classic's Commonwealth Bank Cup, with members holding several class records.
Members also participate in harbour racing and sprint events and internationally in endurance races such as the Yukon River Quest (Canada) and the Fish River Marathon (South Africa) and in associated sports like multi-sport and adventure racing.