LANE COVE RIVER KAYAKERS
Lane Cove River Kayakers is a racing and fitness paddling club based at Rotary Athletics Field, Lane Cove North, Sydney. We meet every Wednesday evening throughout the year setting out from 6.25pm for a 12km, 9km or 6km time trial on tranquil Lane Cove River.
LCRK Does VIVID - Wed 30 May
With the VIVID festival on again in Sydney from 25 May to 16 June - Lane Cove always joins in the fun and puts on their own light and sound show on the Lane Cove River. This is run as part of the normal Wednesday Time Trial - and we encourage all paddlers to come along with a bit of bling.
As you can see from the pictures - some put a fair bit of time, energy and soldering irons into it including accompanying soundtracks (who can forget the Dancing Queens in the K4!). A quick trip to the $2 shop is also more than sufficient (or just 'borrow' the lights from your bicycle). Prizes are awarded based on a criteria yet to be decided. One hint - do not light up your front deck - you'll have no idea where you're paddling.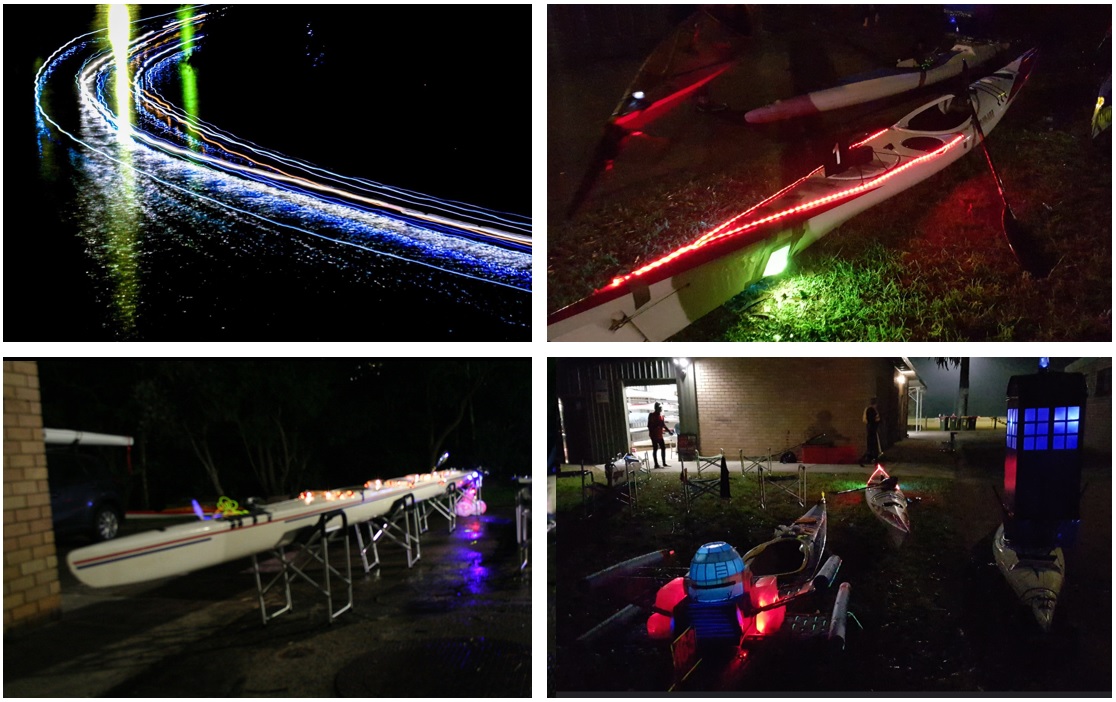 Above: Some of the extravaganzas from prior years
We have a strong membership base (over 120) with a broad range of ages and a reputation of being a relaxed and friendly club. While competitive on the water we are at all times very supportive of one another.
LCRK has established itself as one of the most active marathon paddling clubs in NSW with high levels of participation in events such as the: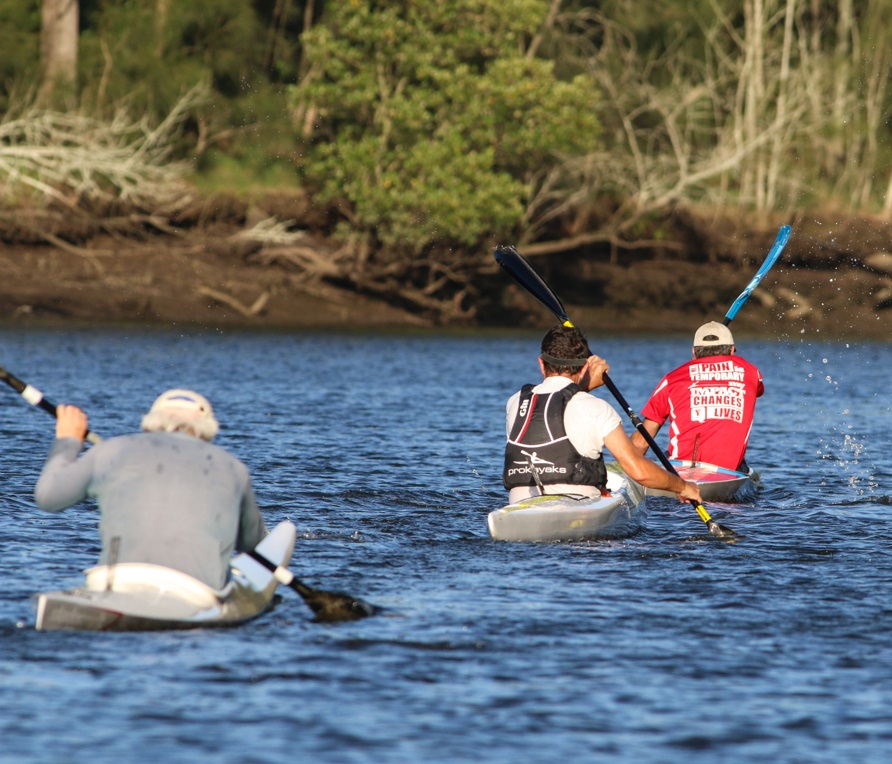 Amongst its many achievements the club is a regular winner of the Hawkesbury Canoe Classic's Commonwealth Bank Cup, with members holding several class records.
Members also participate in harbour racing and sprint events and internationally in endurance races such as the Yukon River Quest (Canada) and the Fish River Marathon (South Africa) and in associated sports like multi-sport and adventure racing.