LANE COVE RIVER KAYAKERS
Lane Cove River Kayakers is a racing and fitness paddling club based at Rotary Athletics Field, Lane Cove North, Sydney. We meet every Wednesday evening throughout the year setting out from 6.25pm for a 12km, 9km or 6km time trial on tranquil Lane Cove River.
Hawkesbury Canoe Classic 2018 - 27-28 October 2018
Lane Cove River Kayakers are building a team (40+ boats) to tackle the 2018 HCC
With a long history supporting the event and with LCRK holding a good number of the HCC race records, we are very keen to again put in a strong performance. If you are contemplating taking on the event, then think about joining the Lane Cove River Kayakers team.
Our weekly 6:30pm time trials (6/9/12km) give you invaluable night time paddling experience,
Members have access to (free) organised HCC training paddles covering the HCC course and other courses.
Members include experienced HCC, marathon and ultramarathon paddlers - willing to share, advise and motivate. A series of HCC Workshops are provided after some of our Wed night Time Trials.
LCRK has a wealth of HCC information/tips/and resources built over many many years.
LCRK will be providing support crew and Club camaraderie at the various scheduled stops of the HCC.
The Hawkesbury Canoe Classic primarily supports the Arrow Bone Marrow Transplant Foundation, and every LCRK entry and the associated fundraising activity helps this great cause.
 


Above: LCRKers Paddlers and Support Crew at the 2017 HCC 



Go to LCRK's HCC web pages
We have a strong membership base (over 120) with a broad range of ages and a reputation of being a relaxed and friendly club. While competitive on the water we are at all times very supportive of one another.
LCRK has established itself as one of the most active marathon paddling clubs in NSW with high levels of participation in events such as the: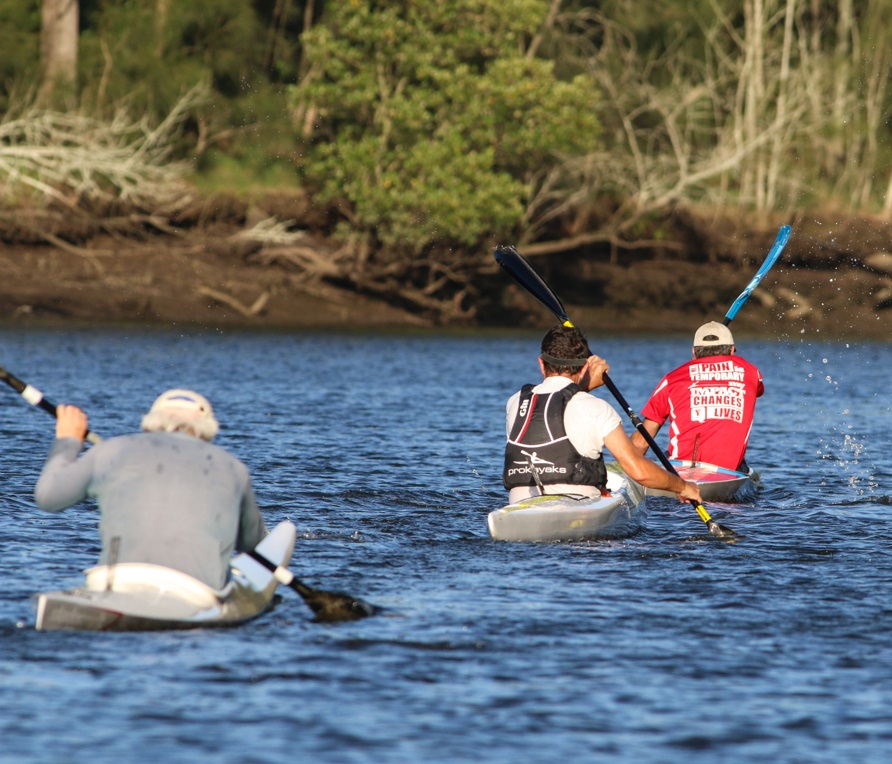 Amongst its many achievements the club is a regular winner of the Hawkesbury Canoe Classic's Commonwealth Bank Cup, with members holding several class records.
Members also participate in harbour racing and sprint events and internationally in endurance races such as the Yukon River Quest (Canada) and the Fish River Marathon (South Africa) and in associated sports like multi-sport and adventure racing.